4.54

13

reviews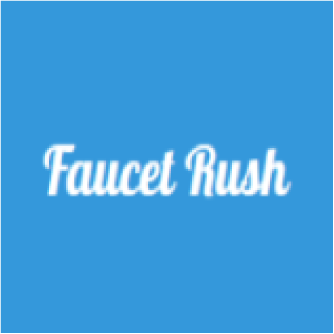 Description
Update
A verified list of the best and highest paying FaucetBOX faucets and other resources such as non-FaucetBOX faucets, PTCs, apps and games that pay in Bitcoin. Updated weekly (and sometimes daily) to save you time and maximize your earnings.
Reviews
Write a review
akmg

- August 6, 2016
Full confused,so many glitch
Tip: 34MxP87GMV7xVPSMq2ruh7e4xhQrU3NFiC
---
HaiderHosain

- August 2, 2016
REAL BUSINESS..REAL MONEY..I JUST RECEIVED PAYMENT.CHECK MY WALLET..
http://coin-stack.com/?aff_id=17BsGrX5k7Ek6mF1dLHQyEfdoczxgtdDny
Plan1:-0.001-2 BTC 150% ROI
50 Hours Time Frame
Plan2:-2-3 BTC 150% ROI
60 Hours Time Frame
Plan3:-3-7 BTC 180% ROI
80 Hours Time Frame
Plan4:-7-12 BTC 200% ROI
100 Hours Time Frame
Running Days 08.
Open to check all others payments .
Automatic return in your wallet n legit
http://coin-stack.com/?aff_id=17BsGrX5k7Ek6mF1dLHQyEfdoczxgtdDny
Tip: 17BsGrX5k7Ek6mF1dLHQyEfdoczxgtdDny
---
franz

- July 15, 2016
i love to receive a bitcoin in my wallet. thank you and God bless
Tip: 3FVChaDzJhFtxa3UHniH7oz19pWnH9xhBx
---
waxmiguel@aol.com

- February 22, 2016
two thumbs up! more power!
Tip: 1Mr51SbHmo3pZMCNh5MFRdUhuELyK56MTj
---
Frank

- October 22, 2015
This site saves me time and makes me free bitcoins. I really recommend it
---
Carlos Arocha

- October 19, 2015
Pretty good list to get free Bitcoins to faucetbox. The earn more section is very good too
---
Gustavo Martinez

- October 16, 2015
The best place I've found to get free bitcoins
---
Andrew White

- October 14, 2015
Good list, it's updated regularly.
I really like the Earn More section, lots of options there
---
Claudia Aguilar

- October 11, 2015
Nice list. I've earned a bunch of Satoshi already
---
Luis Marcano

- October 8, 2015
Awesome list, claimed 161000 Satoshi in one day
---
José Díaz

- October 8, 2015
It was easy to use and quick. Optimum tool to earn bitcoins!
---
Laura Azancot

- October 8, 2015
Wonderful! I use this list to access to the highest paying faucets, easy to use and dependable. I recommend it ;)
---
Philippe Cook

- October 3, 2015
The list is easy to use and has some high paying faucets. Good source of free bitcoins
Submit a Review