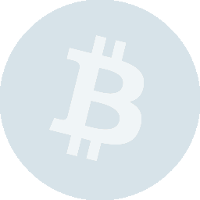 Description
Update
If that's not the level of confidentiality you've expected, be sure to take advantage of CryptMixer. CryptMixer is a Bitcoin mixing service (also known as a tumbler ...
Reviews
Dom

-

February 28, 2021

This site is a scam. They take your currency and there's nothing you can do.
---
vince

-

February 23, 2021

good service im also earning with the signature campaign they run on bitcointalk. be sure to deposit at least 0.01 btc or it doesnt work (is written in the faq)
---
5star

-

February 23, 2021

no doubt the best tumbler, full of features and solid support. 10/10
---
hamie

-

February 23, 2021

Know about this service from reddit years ago, nice to see is still going strong! I've used it a lot of times always worked
---
anon

-

February 23, 2021

best mixer in the internet for sure
---
vinnie

-

February 23, 2021

best crypto tumbler, happy to see is still working after 5 years! great tool
---
JavaGrrl

-

February 23, 2021

They lost my coin and support has been unresponsive for days. Wish I could figure out how to sue them. They ripped me off.
---
Rahman

-

February 6, 2021

very honest people
---
Sam

-

February 6, 2021

Very good
---
Dimitry

-

February 6, 2021

GOD bless you, very good service
---
Brooks

-

February 6, 2021

Swapped eth to btc just now, no issues and as their site promises
---
Layan

-

February 6, 2021

Quick, cheap and must use for most of your crypto needs. Just wish they had fiat service support.
---
Menaal Walton

-

February 6, 2021

I've had been looking for a cheap and efficient exchange that gives me my crypto instantaneously. I got refereed to them, tried them out for the first time today and surprised at how easy it is to use. I'd give them 7 stars if I could. Best exchange I've used to date.
---
Lawrence Bostock

-

February 6, 2021

Just did a bitcoin to bitcoin mix after a test and it worked fine. Sent around $3000 and got it back so I 100% trust this service now!
---
Crypto Theft Victim

-

February 6, 2021

This is a fake website designed to steal your cryptocurrency under the guise of providing a service. Relevant authorities have been notified. Avoid.
---
Phil

-

February 5, 2021

It's a scam. I got a "confirmed" transfer from their site. Several days later it's still not in my wallet. Other transactions from other sites have come through to the wallet, so it's not a wallet issue, and multiple e-mails to support have gone unanswered. Stay away.
---
Dave

-

February 2, 2021

Just did an xrp to eth conversion. Got my exchange in under 15 minutes. Cryptmixer has low fees and reliable for everyday use.
---
Jo

-

January 25, 2021

Be aware this is a scam URL
---
David

-

January 17, 2021

Just did btc to xmr exchange after 2 tests. Works great.
---
Don

-

January 12, 2021

just did a transaction. BTC to XMR. Went through and got the right amount back too. I'd use again and recommend it
Submit a Review