4.6

5

reviews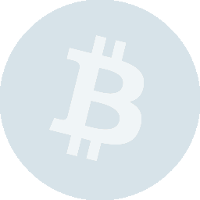 Description
Update
CoinRebates is a rebate program that lets you earn bitcoins as cash back for your purchases at hundreds of large online merchants like Newegg, Overstock, Expedia, and Walmart.
Reviews
Write a review
matt

- December 14, 2016
same matt here just wanted to give a bit more detail. I've earned 15,661 on this site it works really well. it has a huge assortment of legit stores to choose from. look up coinrebates tutorial on youtube. this tutorial explains it pretty well. I'm going to be doing all my holiday shopping there this year and earn some serious rebates! heres my referral to you http://www.coinrebates.com/r=1oEcUC6TFDTF8z5U9SETJPBHB8FS5MtFD
Tip: 1oEcUC6TFDTF8z5U9SETJPBHB8FS5MtFD
---
matt

- December 14, 2016
its legit
---
Jesse

- September 7, 2016
Just got paid for .01 btc for my hotel stay. Will definitely use this again.
---
bit

- January 23, 2016
coinrebates.com is not a scam here is a link to a video tutorial on youtube on coinrebates.com and yes i have received bitcoin from it around 15000 bits so far https://www.youtube.com/watch?v=igJgQX-Ot8s
---
Anony

- November 7, 2015
Don't know if this is scam yet, can anyone confirm?
Tip: 18so9wgnZis36gucDTGf7w9zjw1gURG3aE
Submit a Review