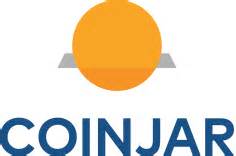 Description
Update
An Australian based Bitcoin exchange CoinJar is a next-gen personal finance account. Move seamlessly between currencies and pay anyone globally, using the world's fastest payment network.
Reviews
Alex

-

January 14, 2019

This is my story and experience with Coinjar, I haven't been able to login for well over a month as your system thinks I am logging in from a new device when I am not. It says it is sending a confirmation email which it never does, then I write to your support and receive help messages that I have to login to see, I am so glad I have no money with your website currently as I cannot believe the situation you are causing myself and possibly other customers. If your system sent the confirmation email like it says it will I wouldn't have this problem please fix your website.
---
Legitimate ripoff

-

August 23, 2017

Rates never follow market bitcoin rate, overcharge for bitcoin and underpay by $200-300 each. Then charges ridiculous fees on top.
Submit a Review