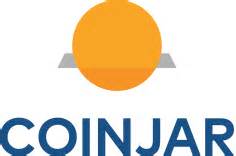 Description
Update
An Australian based Bitcoin exchange CoinJar is a next-gen personal finance account. Move seamlessly between currencies and pay anyone globally, using the world's fastest payment network.
Reviews
Sean Josh

-

June 12, 2021

Thank you so much, you have done it again for me, thank you for the profit of $10,000 Mrs Mercy Brown with my little investment of $500, you have done it again God bless you and your family for your good work we love you.... WhatsApp number +1 502 444 0079
---
Faith Lemon

-

June 10, 2021

Bitcoin options still remains one of the best ways to remain financially strong. A lot of people have lost money while trading either because they do not know how to trade or because they have been scammed due to poor security on their part. Well Mrs Mercy Brown offer a better, easier and safer way to get your account traded with you being totally in control..you can be making a whole lot every week through bitcoin options. For more info contact her via her WhatsApp: +1 502 444 0079
---
Eddy James

-

June 3, 2021

My job is relevant but depending on my salary all the time wasn't a good idea. Investing in Bitcoin options and Forex has a good and profitable status globally so I searched for an expert who will assist me in trading and generating a good and suitable profits weekly on my behalf while continue with my profession. Mrs Mercy Brown has never failed and doesn't make mistakes. No disappointments whatsoever and her commission is just perfect for her work done. Bitcoin and Forex is the best investment for all, achieve something this month. WhatsApp: +1 502 444 0079
---
Danny Golf

-

May 28, 2021

BITCOIN TRADE IS REAL!!! Finally I have been able to retrieve all the funds Which I lost to scam brokers. All thanks to my neighbor who introduced me to a certified bitcoin expert, who helped me managed my account, after a week i got my first withdrawal, and that's how it continued smoothly without any delays or disappointments. I highly recommend my faithful and honest Manager Mrs Mercy Brown Whatsapp: +1 502 444 0079
---
Kalolaine

-

April 19, 2021

The support is non existent. I have been waiting forever to get my a count verified and still waiting. I even sent a police check and hope it will speed things up. I'm praying.
---
Molly bling

-

April 17, 2021

How did you get the company you sent Bitcoin to?Because wallet addresses don't come with names. Even though not a 100% anonymous but you would definitely have a hard time finding the 'company''. And how did you conclude the recipient is a scammer? These and several other questions are running through my mind. I can see scam pages promoting scam firms too. Y'all need to careful out there. Reach out if you're ready to recover your lost funds, this might take a week but be rest assured you will be getting back your funds. hit up Ryanpatric on telegram
---
CoinJar con

-

February 13, 2021

Don't use CoinJar. This is the second time I have had to write a bad review about this exchange. You can't get verified which means you can't link a bank account which means you can't withdraw your money. No matter how many support tickets you submit.... no one responds. Use another
---
Deja ellie

-

April 20, 2020

I love bittrust
---
Julian

-

September 3, 2019

Just paid $7.50 to send some bitcoin, apparently it was for 'bitcoin mining fees', even though they are about $0.05 at this current time.
---
Connie Matthews

-

July 17, 2019

I've been with Coinjar for a while now. They have done nothing but given me excellent service from the second I joined. I even asked for a spreadsheet of all transactions from the day I started and within 24 hours I had it. I don't understand bad reviews here. Just saying
---
Terrible system

-

June 16, 2019

I have not been able to login to make any transactions since they required two-factor authentication. The problem is they never send the code to my mobile phone so I can't access my account at all. I have no problems with other applications that send SMS code such as Uber, etc.
---
Derek Pater

-

March 17, 2019

Coinjar removed my 2 factor security lost 80k coinjar pressured financial ombudsman in August 2018, i lost my bitcoin, 80k worth due to the removal of my 2 factor security?, what company does that without a phone call to the account holder? with that much in funds in the account?, lets just push a trolley on the street with 80k and leave it there its no different i even notified coinjar by direct message on twitter 3 days before the 2 factor security removal i was being hacked and they ignored it? they did receive the information and acknowledge, but never passed it on to their internal IT security team, so the left hand did not know what the right hand was doing within coinjar with its staff said i should have used the word compromised email and not hacked, thats ludicrous, they had no phone numbers to call and thats why i used twitter, coinjar reply saying lets talk really they have done everything to block or ignore me
---
Alex

-

January 14, 2019

This is my story and experience with Coinjar, I haven't been able to login for well over a month as your system thinks I am logging in from a new device when I am not. It says it is sending a confirmation email which it never does, then I write to your support and receive help messages that I have to login to see, I am so glad I have no money with your website currently as I cannot believe the situation you are causing myself and possibly other customers. If your system sent the confirmation email like it says it will I wouldn't have this problem please fix your website.
---
Legitimate ripoff

-

August 23, 2017

Rates never follow market bitcoin rate, overcharge for bitcoin and underpay by $200-300 each. Then charges ridiculous fees on top.
Submit a Review