Description
Update
Clickscrow is a peer-2-peer, multi sided platform that seamlessly acts as a second layer settlement network. At its core, Clickscrow uses an escrow service that is mediated by a network of APPOINTED peers! Whether you are shopping, selling, trading, investing, or just trying to settle a friendly argument; you would benefit from having a hands-off approach. Did we mention that there are no trailing monstrous fees? Weather your transactions is 100 or 100,000, you pay the same price... $1.
Reviews
Jessica Lynn

-

June 22, 2021

Hello everyone i personally don't believe in luck, I believe in trust and understanding, I've been trading with Mrs Mercy Brown for just 7days now and I've made thousands of dollars with her trading strategies,she has been the best thing that has happened to me. Scammers are everywhere but to find a reliable trader like Mrs Mercy Brown is not easy, Always remember that the end justify the means and not the means justifying the end. You can reach out to her today via WhatsApp: +1 502 444 0079
---
Anatoly Stanislav

-

June 12, 2021

Meeting a good account manager like Mrs Mercy Brown is the best thing that has ever happened to me. I have lost a lot to fake account managers and brokers and it was hard to trust again but when I met Mrs Mercy Brown, I recovered all my lost within a week, I'm just grateful and speechless. I will love to recommend her to you via WhatsApp:+15024440079
People Also Viewed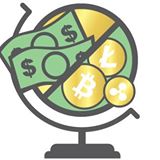 48

reviews
DigitalCoinsExchange is an easy way to buy and sell coins. It is a...
Submit a Review