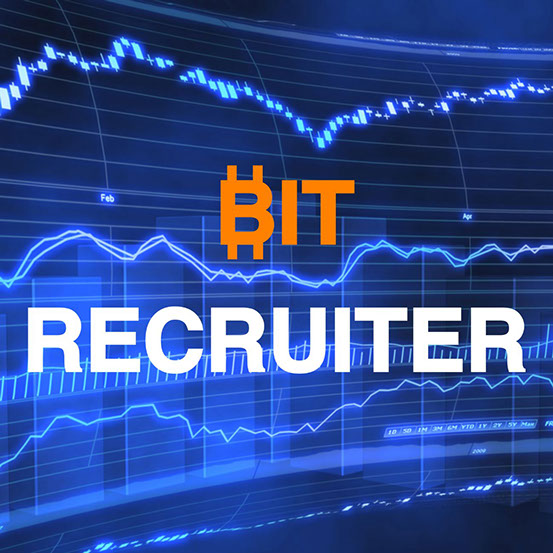 Description
Update
Talent Acquisition for Cryptocurrency Enterprise BitRecruiter comprises leading talent acquisition professionals and is the ONLY recruitment outfit dedicated and equipped for cryptocurrency enterprise demands. We quickly identify and place specialized talent. Our team is responsible for several hundred new hires in the US & UK each year [enterprise software, semiconductor, aerospace and life sciences]. BitRecruiter has been active in Bitcoin since 2010 [exchanges, mining equipment & development] We also share engineering backgrounds in avionics [DSP, RF/RADAR, EO/IR] and FIX [Financial Info Exchange] embedded systems, integration, and software/firmware development. -Placing mid and Sr. level developers (Java, Python, C++#, PHP, Ruby, Mobile), Digital Designers (VLSI/VHDL, FPGAs & ASIC/SoC), PGP/GPG Data Security, Project & Program Management, Operations &Technical leadership, IT & Linux/Unix Server Admins, Web/UI, Compliance, Validations & QA/QC -Recent positions filled: Sr Python/J2EE Developer, Web & eCommerce UX/UI Designer, PHP/C+ Programmer, Validation Eng III, Compliance Officer, Quality &Regulatory Affairs Manager, RF/Digital Design Engineer, Project Manager, Director Commercialization -Company values: rational self-interest, capitalism, productivity, innovation & objectivism
Reviews
Jeff Griggs

-

September 7, 2021

Good day everyone reading . If you are seeking  means to recover cryptocurrency , tokens, coins and funds lost to any form of online scams in binary options, forex crypto-trading and investment , do yourself a favor and contact Coinwalletrecoup. This recoup company literally saved my life when they helped me recover tokens of over $233,000 from online rippers impersonating group admins on WeBull and Tradestation, my 12 phrase got compromised .They had my blockchain wallet ransacked it and I was left with nothing. I almost lost all hope till I read a review online about this company Coinwalletrecoup  that saved my life by helping me recover my stolen funds. I provided details of the incidence and necessary information to complete recovery program and  under a week my coins and tokens  were recovered by them. All thanks to  COINWALLETRECOUP. You Are the Best!! Contact Mr Gary +1 920 445 8859.
---
Genny Lucas

-

July 12, 2021

Good work deserves a good recommendation, I never knew I can easily make good profit this way I'm so grateful 🙏 to God for using Mrs Mercy Brown to help me, she is a great trader i will keep on testifying and referring people to her about her good work on how she made me and my family financially stable.. You too can make it, just message her on her WhatsApp number below to contact Mrs Mercy Brown and to see testimonies from different people around the world who has benefited from this great platform 👇👇👇👇👇 +1 502 444 0079
---
Ivan Toth

-

June 28, 2021

I just want to testify about Mrs Mercy Brown,she is an account manager with a difference, I have been trading with her for two months plus now and she has turned my life , she saved me and my family with the profit I got from her when i was about to loose my house to the bank and after that trading with her has boosted my financial life now I can now boast with earnings from her, I don't depend on my salary anymore and I'm living a comfortable life.. you can contact her on Whatsapp: +1 502 444 0079 for help...
---
Young Felix

-

June 20, 2021

Believe it or not.I just made another successful withdrawal from a good and reliable account manager Mrs Mercy Brown.I now believe that good people do exist.her strategies in trading is transparent and really amazing. If you wish to be among the beneficiaries, kindly message her on WhatsApp: +1 502 444 0079
---
Danny Golf

-

May 27, 2021

BITCOIN TRADE IS REAL!!! Finally I have been able to retrieve all the funds Which I lost to scam brokers. All thanks to my neighbor who introduced me to a certified bitcoin expert, who helped me managed my account, after a week i got my first withdrawal, and that's how it continued smoothly without any delays or disappointments. I highly recommend my faithful and honest Manager Mrs Mercy Brown Whatsapp: +1 502 444 0079
---
Alfie

-

May 10, 2019

The fact that this has positive ratings concerns me. The fellow that runs it (Shannon Morrissey) has scammed multiple people (Including me) out of thousands of dollars.
---
Aaron Patel

-

November 13, 2014

Bitrecruiter found a great lead architect and security expert for our team. They completed ahead of schedule and were most helpful through the entire process. -Neel
---
Neeli

-

July 29, 2014

The team is very impressive and found us an amazing programmer in less than a week.
---
Elliot F.

-

June 1, 2014

Good guys- Recommend. They filled 3 positions per our contract.
---
Blake Ravenel

-

May 16, 2014

I am pleased with the results and candidate quality. They delivered on all agreed terms and performed consistentently with good follow through.
---
Marcos

-

May 9, 2014

Very professional and reliable recruiters. We retained them to draft job descriptions and hire a couple of part-time programmers. Will work with them again and recommend to other hiring managers.
Submit a Review