Description
Update
BitMedia is an advertising platform designed to optimize and simplify the process of buying ads with bitcoin. Created by true bitcoin enthusiasts, BitMedia sees its mission not only in promoting bitcoin businesses but also in expanding the bitcoin community and making cryptocurrencies available for everyone.
Reviews
Teddy brown

-

September 24, 2020

Am so happy for the successful trade i made with the best investment platform which has made me who I'm today. This post am sharing to you all may not mean nothing to you, but I'm sharing this for the passed experience with fake account manager. But i want to thank God for the gift of a trusted account manager Mrs Mercy Brown who helped me,she is the only woman that i can trust with my whole life,ever since i met her,i have been receiving my payout as been promised... Thank you mam, you're a wonderful woman Mrs Mercy Brown...you can contact with her on whatsapp: +1 502 444 0079
---
Amanda Thompson

-

September 10, 2020

I started with $5000 and I'm earning $50,000 now, all thanks gose to Mrs Mercy brown an account manager with a proper trading strategy. To all investors out there many of us are looking for a trusted account manager to trade with I recommend Mrs Mercy brown Contact Mrs Mercy brown via what's app +1 502 444 0079 for help...
---
Seraphin Tshibuabua

-

August 6, 2020

My job is relevant but depending on my salary all the time wasn't a good idea. Investing in Binary options and forex has a good and profitable status globally so I searched for an expert who will assist me in trading and generating a good and suitable profits weekly on my behalf while continue with my profession. Mrs Mercy Brown has never failed and doesn't make mistakes. No disappointments whatsoever and her commission is just perfect for her work done. Binary and forex is the best investment for all, achieve something this month. WhatsApp: +1 502 444 0079
---
Alexander

-

December 10, 2019

This service is SCAM. I have over $400 in my Pending Revenue balance for a month now and they avoid releasing my funds.
---
Vihaan Patel

-

August 27, 2019

I withdraw 0.8 BTC from this network, for my site its very good service.
---
Joshua

-

July 31, 2019

Totally a smooth run, never had a single issue with them. I get a solid CPM rates, swift withdrawals and pretty stable fillrate. Up you go Bitmedia!
---
nidal mattar

-

March 20, 2019

they are scam when u have more than 100$ in your account they block it and never pay the money and never give a support
People Also Viewed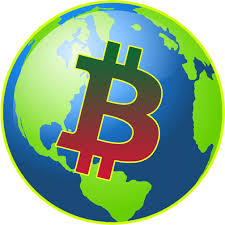 87

reviews
Bitcoin is freedom for money. Bitcoin is a revolution anyone can...
Submit a Review