Description
Update
donate your clock cycles to the greater good! BTC4C aggregates charities that directly accept Bitcoin donations on their own behalf; there's no middle man.
Reviews
Philemon Dayi

-

March 29, 2020

I doubted at first, when I heard about Mrs Van Yoelle bitcoin trade. She was great, I took a decision to invest with her, In my first investment with her, I benefited from it a lot Mrs Van Yoelle has made me earn much profit in a short period of time. Thanks to Mrs Van Yoelle investment company. You can contact her on whatsapp for help: +1 518 622 1571
---
Arthur Kivett

-

February 13, 2020

I want to express my gratitude to Mrs Van Yoelle for being a lady of her words especially after witnessing many sorrows called managers promised and failed to deliver. Once again thank you ma'am, you're an excellent in this profession coupled with the fact that you have a beautiful heart. Guys if you looking for someone straight forward to invest with this is her right here. Whatsapp: +1 518 622 1571
People Also Viewed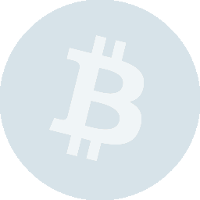 6

reviews
A nonprofit run place in the Atlantic forest of Brazil open to...
Submit a Review