Description
Update
World's first issue unlimited bitcoin debit card without verification ou can do worldwide mobile top-up ( free Customize sender+ message to receiver). Instant get Food Voucher and enjoy shopping at Supermarket nearby or Instant get a Pharmacy voucher to save time for queuing. You also can make instant payment for transportation ticket ( Bus + Train ticket) before you travel or make payment for Electricity, Gas, Landline, TV Bills or Wifi Recharges. PIN- Less Call (US customers) and Bundles are including.
Reviews
bajner sonei

-

March 15, 2017

linked to my paypal from this card perfect service thank you uquid
---
Anon

-

March 14, 2017

This place is definitely legit! They can't issue a physical card in every country, but if you live in a country they can't issue a card in, they can still issue a virtual card if you register the card in a country that accepts it. I have my german card loaded to my US paypal account. One thing I don't quite get is the currency conversion that happens when I place an order with paypal. The card is setup to be funded in USD, but when I buy something it says it has to charge a transaction fee to convert from GIP (my card is registered in germany) to USD. I've reached out to them about this but haven't received a response yet. If it wasn't for this fee I would use them a lot more, so hopefully I can get it straightened out.
---
Namy Mosaha

-

March 9, 2017

my friend introduced for us uquid card because he selling daily this card i tried with virtual card uquid . everything work fine here
---
Tanania Asono

-

March 9, 2017

A+++++++ service thanks
---
Mary Loen

-

March 8, 2017

i can say uquid is best bitcoin vcc on market now only $1 and instant get information Thank you very much
---
Leon Fina

-

March 7, 2017

Greet service many thank for always fast support
---
tanoy Bonue

-

March 3, 2017

very nice service
---
Grnoe Bune

-

February 19, 2017

Try to use some card for payment on our VPN . only UQUID card accepted. thanks
---
Vaine Adnes

-

February 19, 2017

Recommended this service. using this card for payment amazon few time. everything work fine
---
Nani Envoie

-

February 19, 2017

most of cheapest virtual debit card you can get on market now. thank you very much, goodluck for uquid
---
Elena Koasn

-

February 17, 2017

Thank to UQUID help me convert easy Monero to cash
---
Yong Yue

-

February 17, 2017

before using uquid i already tried with different service. and now i can say uquid is the best debit card service for you.
---
Tommy Mane

-

February 15, 2017

Thank for fast delivery. i ordered card from 06 and got delivered after 3 days.
---
Mellia Tonie

-

February 15, 2017

loaded today £100 for virtual card and done payment for my order in amazon . thanks
---
Kasha Dalk

-

February 15, 2017

got recommended from a friend about this service and now i got daily 10 virtual debit card bitcoin for our client. everything go smooth without any problems.
---
adam

-

February 10, 2017

misleading as fuck nowhere does list us as omitted country when setting up an account u can choose us then when gettin a virtual card u cant it suddenly becomes omitted lost $390 funding the card thinking it would work these ppl are unprofessional and its bullshit
---
Louie Kenswen

-

January 12, 2017

used this service from last few month and everything good. we can buy virtual card with $1 most cheap on market so far. if your country in the list they not support you still can buy virtual card ( same my country here) it will work fine up to $2500 limit then you have to buy another virtual card ( because you can not upgrade if your country not in supported country )
---
Dave

-

January 11, 2017

I used Uquid for the first time the other night. I sent bitcoin to there account. You click on deposit bitcoin and supply a bitcoin address. After a few hours nothing had showed up. I sent them an email. a day later they responded with that they had found nothing. I then sent the transaction information on the block chain to prove it went to there address. They then told me that have no way of checking because they use a gateway call bitpay. So I guess they don't even have control over their own bitcoin wallets. They sent me bitpays website and told me to check with them. Wow. alarm bells are starting to go off. So far the whole thing sounds like a scam. how can you not confirm a transaction sent to your wallet, its the blockchain. so bells are ringing loud. Even on the of chance this isnt a scam. Why do they need to use another company as a gateway.. i will never use Uquid again. Im pretty sure its a scam. I checked out the wallet and it has 1 star on google play every review says it doesn't work. Some times I guess you learn the hard way and lose some bitcoin learning. Stay away folks. If its not a scam which i think it is, its very very badly set up. if you like your bitcoins. don't use this service.
---
Uquid sucks

-

December 28, 2016

The Uquid "About Us" page says "Wherever you come from if you want find the best way for using your cash, we take care of you." which is very misleading, considering they have a huge list of over 100 "restricted countries" that aren't eligible for either their physical or virtual debit card. Their online form to request a card fails to omit these restricted countries from the drop-down list too, which is even more misleading! And there's not a clear way to withdraw funds or transfer to another bitcoin address, or even spend funds using Uquid as a both wallet. So I have $25 deposited into my Uquid account that I can't do ANYTHING with, due to being a United States resident. Don't make the same mistake as me - Avoid Uquid unless you're sure you live in an eligible country!
People Also Viewed

431

reviews
CoinCure Bitcoin wallet is completely anonymous & routed by tor...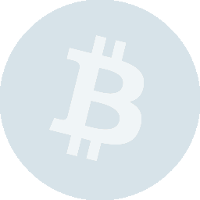 264

reviews
Best web site for bitcoin investment invest 1 btc get 2 in 100 hours.
Submit a Review