Description
Update
Andook is a Singapore based company, which is planning for Utility Services, Online Purchase, ICO (further coin) with #cryptocurrency or #digitalcurrency.. The company is bringing first time ever multiple usage of crypto currency. www.andook.com is coming up with option for paying utility services, like bills, with crypto currency. The company also plans to launch there ICO, so which would mean it a complete package of multiple usages, coins and there encashment and usage options as well.
Reviews
Ajit Rahane - Pune

-

May 7, 2018

I have been doing andook from past 2 months, I have not faced any problem till now. The company has been delivering its promises and doing development as it was first committed. I am happy with Andook, I would refer people to get on board and start doing andook.
---
Ajit Nayak

-

April 14, 2018

THE MOST POWERFUL PLATFORM FOR THE ORGANIC PROMOTION OF CRYPTO CURRENCY. Join Andook 9606164388 
---
For real?

-

April 12, 2018

Those reviews are fake af, self written. If you want to push your own company, do it more professional...
---
Rishabh Saxena

-

April 4, 2018

Company has developed within a short period of time, the growth and returns are natural and have a real time earn based payment method. Call #rksaxena on 9145633744
---
Palaniswamy

-

April 4, 2018

Andook is a very good company, helped me understand bitcoin market. Also helped me earn money and trust.
---
Anil Nair

-

February 15, 2018

Andook is a very good company. The company is launching there utility services portal by the mid of March and in April the ICO for the company would also start.
People Also Viewed

431

reviews
CoinCure Bitcoin wallet is completely anonymous & routed by tor...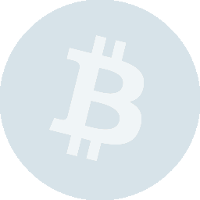 264

reviews
Best web site for bitcoin investment invest 1 btc get 2 in 100 hours.
Submit a Review