Description
Update
Mobile Bitcoin wallet for iOS and Android. Wallet contains a builtin directory for finding local businesses that accept bitcoin.
Reviews
Philip Williams

-

April 4, 2020

This is unbelievable, my whole life has really changed with this Binary Options, I was really a deptor and was almost kicked out of my home but Mrs Van Yoelle changed that with her strategy. I invested with her and got my first withdrawal of $5,500 within 5days of trade.you can contact her on her whatsapp for more info: +1 518 622 1571
---
Rehab sonia

-

April 2, 2020

I started with $10000 and I'm earning $50,000 now, all thanks gose to Mrs Van Yoelle an account manager with a proper trading strategy. To all investors out there many of us are looking for a trusted account manager to trade with I recommend Mrs Van Yoelle Contact Mrs Van Yoelle via what's app +1 518 622 1571 for help...
---
Philemon Dayi

-

March 29, 2020

I doubted at first, when I heard about Mrs Van Yoelle bitcoin trade. She was great, I took a decision to invest with her, In my first investment with her, I benefited from it a lot Mrs Van Yoelle has made me earn much profit in a short period of time. Thanks to Mrs Van Yoelle investment company. You can contact her on whatsapp for help: +1 518 622 1571
---
James Nigus

-

March 19, 2020

Go for a proven Legitimate forex trader Mrs Van Yoelle, she allows you unrestricted access to your broker account and good returns on weekly basis without delay, shes the best manager I've ever met here .For a perfect trading strategy contact her on WhatsApp: +1 518 622 1571
---
Arthur Kivett

-

February 14, 2020

I want to express my gratitude to Mrs Van Yoelle for being a lady of her words especially after witnessing many sorrows called managers promised and failed to deliver. Once again thank you ma'am, you're an excellent in this profession coupled with the fact that you have a beautiful heart. Guys if you looking for someone straight forward to invest with this is her right here. Whatsapp: +1 518 622 1571
---
chad

-

September 17, 2016

One of the best wallets out there. The UI is simple, yet eye appealing. Haven't encountered a single issue as of yet.
---
Bob

-

October 1, 2015

Tacky UI
---
Manvir Randhawa

-

August 3, 2015

Simply the best and most user friendly bitcoin wallet. I love the BLE feature of the wallet... Its fancy and very easy to use....
People Also Viewed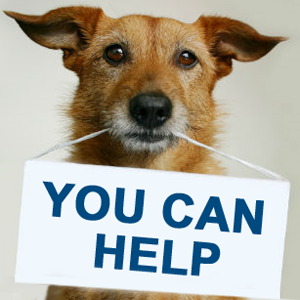 309

reviews
Please donate for a really good coase !!! Every donation, even...
Submit a Review