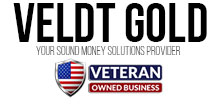 Description
Update
We buy and sell gold, silver, platinum, and palladium with Bitcoin! Also accepting wire transfers and checks for payment. Fast shipping in the US and internationally!
Reviews
Kenneth Farthing

-

February 25, 2020

Don't walk run away from this company Don't answer emails Don't return calls The worst online company I ever felt with
---
Telma

-

February 24, 2020

The basic truth about binary investment is the same old story, knowledge is key and information is power, those will never get old, I'm not the type that will get conned and when that happens I don't go down without a fight, this time though, they almost did get away with, thanks to the recovery team for their intervention in getting me out of this mess of an investment. I've had several professionals help me in situation but this was a new challenge, I gave them what was necessary and they worked quite quickly, best part is how they don't require upfront payment or deposits to help, I'm just glad I got my money fully refunded, You can also reach them via call or whatsapp +14253121045
---
Bruin

-

January 28, 2019

Placed an order 4 days ago. Paid with Bitcoin. NO emails, they wont return my calls. No communication what so ever. When I did get a receptionist, she refused to help me and transferred me to (Joseph's) phone. He never called me back. Buyer BEWARE
---
brice

-

July 15, 2018

Received my shipment fast via DHL. Yet to verify gold at local gold shop.
---
J

-

February 4, 2018

Great. Fast shipping!
---
Jay Barber

-

June 6, 2017

Sold a small amount of gold for bitcoin. Was a very smooth transaction.
Submit a Review