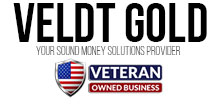 Description
Update
We buy and sell gold, silver, platinum, and palladium with Bitcoin! Also accepting wire transfers and checks for payment. Fast shipping in the US and internationally!
Reviews
cecilia

-

July 29, 2020

I dont advice any investor to deal with this company. I had a very bad experience with them, after I made my first profit on Veldt gold ,they suddenly came up with swap fees which were always 2.5 times bigger than the current profit, making it only possible for you to loose money. Now I requested to withdraw 75000 USD from my account. After a week not having any feedback about my withdrawal request and various emails, i hired a financial cryptographer on the website "Scaminspect, com" to get my money back for me for me and I am delighted to have have my initial deposit and profits back. If you are a victim of scam, you can visit their website or send them a message on the email "support@scaminspect,com"
---
Kenneth Farthing

-

February 25, 2020

Don't walk run away from this company Don't answer emails Don't return calls The worst online company I ever felt with
---
Bruin

-

January 28, 2019

Placed an order 4 days ago. Paid with Bitcoin. NO emails, they wont return my calls. No communication what so ever. When I did get a receptionist, she refused to help me and transferred me to (Joseph's) phone. He never called me back. Buyer BEWARE
---
brice

-

July 15, 2018

Received my shipment fast via DHL. Yet to verify gold at local gold shop.
---
J

-

February 4, 2018

Great. Fast shipping!
---
Jay Barber

-

June 6, 2017

Sold a small amount of gold for bitcoin. Was a very smooth transaction.
Submit a Review