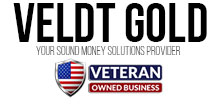 Description
Update
We buy and sell gold, silver, platinum, and palladium with Bitcoin! Also accepting wire transfers and checks for payment. Fast shipping in the US and internationally!
Reviews
Carlos Alexander

-

July 28, 2021

All appreciation goes to my manager,Mrs Mercy Brown because she has put a smile on my face. Due to many post and complain of people loosing their money to scammers and fake account managers I still took the risk to invest and in just 5 working days I made something reasonable with the little capital I invested, I thought it was just me but definitely it's not!! She is reliable, accessible and trading with her is not stressful because she does all the work. all I did was monitor my trading records from my smartphone. You can also contact her via her WhatsApp number below and also earn from her👇👇👇 +1 502 444 0079
---
Shallom Mckenzie

-

July 28, 2021

For those ready to invest. I'm introducing you to a system with which in a week you can earn more, than you can earn a month working yourself up. Trading on your own might not be suitabe especially with less knowledge. You need an expert for professional assistance, Mrs Mercy Brown can help you. She's trust worthy account manager whom I've become comfortable investing with due to my accomplishments with her, her accountability are unmatched, contact her... she's really good. Your trade capital is 100% safe. +1 502 444 0079
---
Christopher Biggs

-

July 28, 2021

Are you currently searching for a good account manager to help you manage your funds and guarantee your profit? Then contact Mrs Mercy Brown, she understands the market trend and loves to help people from their financial issues. If interested contact Mrs Mercy Brown via whatsapp albelow. 👇👇👇 Whatsapp: +1 502 444 0079
---
Phil

-

July 27, 2021

Total scam. Joseph is a disrespectful and unprofessional individual who runs his business with no legitimate documentation. No contract, no engagement letter, just "mail me your gold through fedex where they won't insure your package and I'll pay you if it gets here" BEWARE, do not use this service! You've been warned!
---
Kenneth Farthing

-

February 25, 2020

Don't walk run away from this company Don't answer emails Don't return calls The worst online company I ever felt with
---
Bruin

-

January 28, 2019

Placed an order 4 days ago. Paid with Bitcoin. NO emails, they wont return my calls. No communication what so ever. When I did get a receptionist, she refused to help me and transferred me to (Joseph's) phone. He never called me back. Buyer BEWARE
---
brice

-

July 15, 2018

Received my shipment fast via DHL. Yet to verify gold at local gold shop.
---
J

-

February 4, 2018

Great. Fast shipping!
---
Jay Barber

-

June 6, 2017

Sold a small amount of gold for bitcoin. Was a very smooth transaction.
Submit a Review