4.33

24

reviews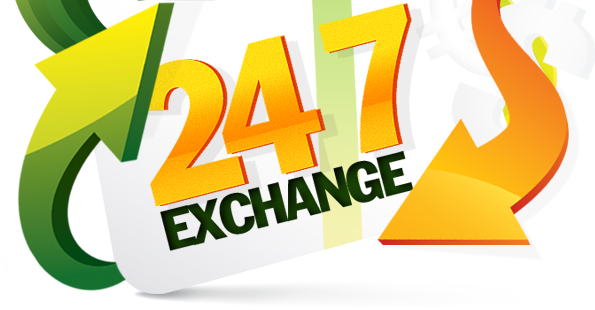 Description
Update
24/7 international licensed Bitcoin exchanger. Accepting credit and debit cards, bank wire, SEPA transfer, local bank transfer, cash deposit, e-wallets, etc. Working with the major world currencies (USD, EUR, GBP, AUD, etc). Supporting altcoins (Litecoin, Peercoin, Namecoin).
The service's mission is to create the easiest and the most affordable way to buy/sell/exchange bitcoins and other cryptocurrencies for people all around the world.
Reviews
Write a review
Limited time offer!!

- April 10, 2017
Now is the best time to invest in Bitcoin.
Buy BTC instantly with credit cards or Paypal safely and secure.
You can instantly transfer the bought Bitcoins to your wallet or keep 'em @buysomebitcoins!
Use this limited time promotional link to opt-in for special offers:
https://www.buysomebitcoins.com/?wYn
---
Tim

- May 24, 2016
After debating whether or not I could trust sending this company a digital copy of my drivers license out of possible identity theft concerns, I bit the bullet and went ahead and did it. Being in Canada there aren't a whole lot of options available to buy BTC unfortunately.

The setup and verification process was 100% seamless. As their site advertises they have support 24/7 to review documents to get your account verified as quickly as possible while maintaining the interests of the company in avoiding people using stolen credit cards, etc. After about 2 hours from submitting my documents I was fully verified and ready to buy some BTC.

Only thing left to do was add my credit card which was also a seamless process, the test transaction they sent to my card showed up almost instantly when logged in to my online card statement. Only thing I would like to see is their limits raised a bit more for new customers but I understand why they are that way. Basically, you can spend $100 USD in the first 15 days, then it goes up to $150, once you spend $200 you can use a feature to request a custom limit. The reason they have it this way is so they don't get screwed over by scammers using stolen credit cards. Soon enough I will have my $200 USD spent and I will be requesting a custom limit.

Overall I'm 100% satisfied with their service and look forward to using this site as my only BTC broker from now on.

Feel free to donate below if my review helped you. :)))
Tip: 12EdB3jGBAofPyRYPzmxHeMrJ7tWt2Rssr
---
tell the truth

- May 8, 2016
don't ever use 247exchange.com, they want every single bit of your personal information, then they only let you purchase a very small amount of bitcoins, and when you message them and complain, they just delete your account with no reply, disgusting!!!
---
Gregory

- May 5, 2016
Plenty of verification required. Photo ID, bank statement and picture of you.
Once that is done, it is a very nice site though.
---
James

- April 21, 2016
Good service. Impressive to use them.

Please donate: 1MNc4WmNmkQfeqAqrff2LYyZzsDKobqaTk
Tip: 1MNc4WmNmkQfeqAqrff2LYyZzsDKobqaTk
---
MAREK CIBULKA

- April 14, 2016
CZECH LANGUAGE: HROZNÝ. KATASTROFA. POSLAL JSEM PENÍZE A UŽ TÝDEN MÁM STAV PENĚŽENKY U NICH 0CZCZK. NEJPRVE TVRDÍ, ŽE STAČÍ OBČANSKÝ PRŮKAZ A DRUHÝ DOKLAD, PAK CHCOU TŘETÍ, ČVRTÝ, PÁTÝ...A VRÁTIT PLATBU NIC. DÁVAT POZOR NAD PODVODNÉ RECENZE TADY. 5 HVĚZDIČEK? PAK TO JSOU JEJICH PRÁCE. VE SKUTEČNOSTI 0 HODNOTA SLUŽEB.

ENGLISH (GOOGLE):

Tip: 37rfnwAqi3PL2LMTc8oj8mHApwLjUCSxC5
---
funmi

- April 8, 2016
Great and order instantly received. HIGHLY RECOMMENDED
Tip: 1EpkhsMuaM5anJankZqn9NC9F3Z2oFWCok
---
best-wallet.com

- March 13, 2016
Rock solid exchange. Long time since E-gold & Libertyreserve
---
AlexisVNM

- March 3, 2016
Stopped using all other websites of the sort since discovered 247. The fees are very low, instant delivery rocks. My buying limit was raised very quickly after I provided what they asked. I recommend em to all my friends!
---
mirelvis anton

- January 2, 2016
le doy 10 estrellas son lo máximo los amo
---
Buckhum

- December 21, 2015
I am a regular client and am very happy about 247exchange, 5 stars!
---
donbelikethat

- December 8, 2015
scam..please be careful
---
Martin

- November 16, 2015
I bought several times in this site and I've never had any problems. Highly recommended.
---
Williams

- November 6, 2015
I like fast and professional service and low fees
---
Chatuchak

- October 2, 2015
Very fast and easy way to buy bitcoins with the credit or debit card.
---
TeDdd

- July 25, 2015
Buyin with my CC here, best service. Period.
---
Chumaco

- June 21, 2015
Very good service to buy bitcoins with credit card!
---
Dian

- May 28, 2015
Exchanged my money from credit card to bitocoin in few seconds. Very fast service!!!
---
Leonard

- May 6, 2015
Very fast customer support. Best way to get bitcoin to USD on a card. Have used them 3 times.
---
WorldTraveller

- May 1, 2015
Awesome! Used the service to pay with bitcoins for a money transfer to my family in Asia, and was amazed with results. Will use again!
Submit a Review